Logging In to CyberPanel
To log in to CyberPanel, open your web browser, and open the following address:

https://<host-name-or-IP>:8090

The CyberPanel login page will open.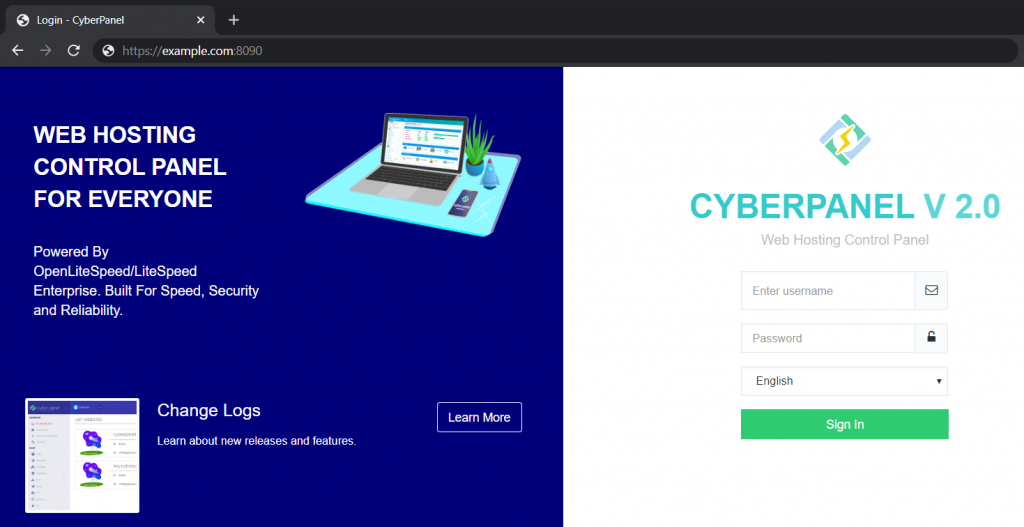 Select the desired interface language and type in your username and password to log in to CyberPanel.
By default, your username is admin and you can get your password from SSH terminal :
sudo cat .litespeed_password
Or you can contact with us for your admin password.