Hello,
The easiest way to find your cPanel Login, would be by looking in the initial email that was sent to you on the creation of each product. These emails will have subjects that include the words "New Account Information"and can always be viewed in your Client Area by clicking on "Email History".
If you can not find your account information email in your normal inbox, it is worth checking in your spam or junk mail section.
How do I check emails sent by hostmight from client area?
Login at Client Area
From profile section click on "Email History"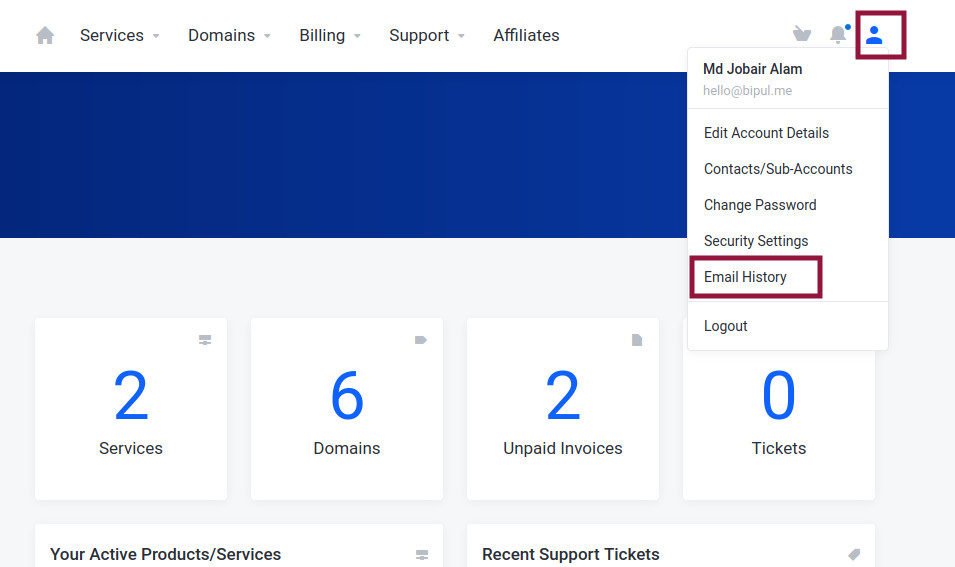 Here you will find Email History, Open the Email " New Account Information " :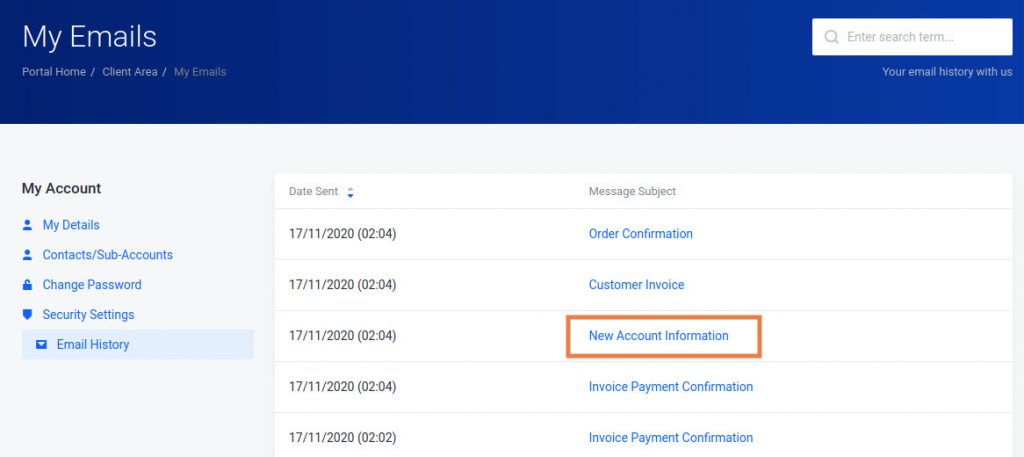 Example of the Email :