What is Support Ticket?
Normally, you can contact some company via e-mail – you send a message, and you get a reply. This works good, but when there is more customers – support staff may be confused.
To provide better support, we use Support Tickets – you describe the problem on our website, and send the form so there is created a ticket with an unique ID. You'll be notified by email everytime your ticket has changed – example when our support staff reply.
How to open/create support ticket :
To create and manage support tickets, you first need to login to your client area. Once you are logged in follow the below described steps:
Click on Support menu > Open Ticket

Now, select the appropriate department related to your query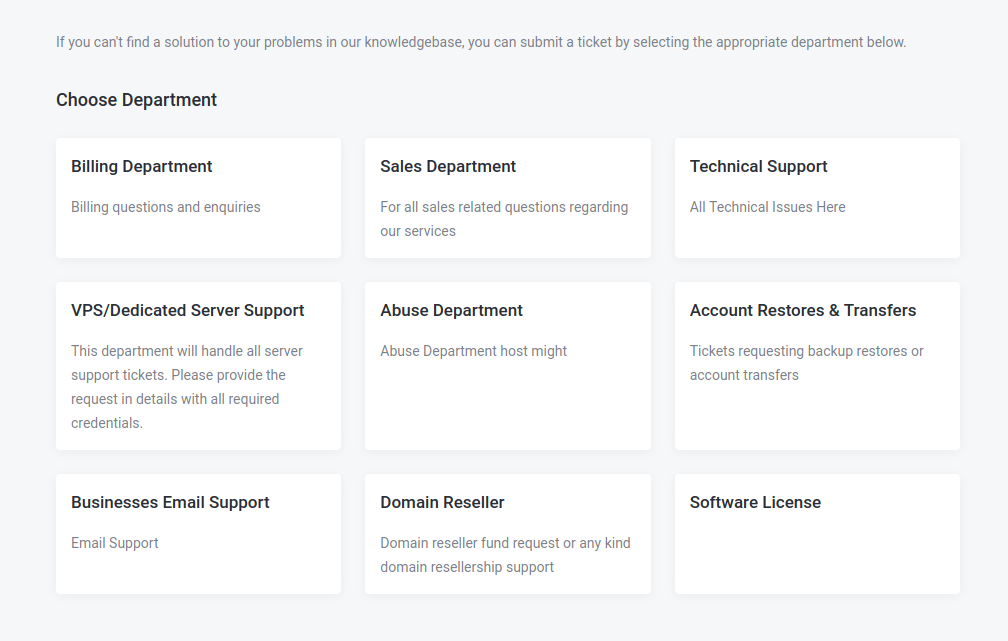 After selecting an appropriate department, the following screen will appear. Enter the requested details in this page in order to submit a support ticket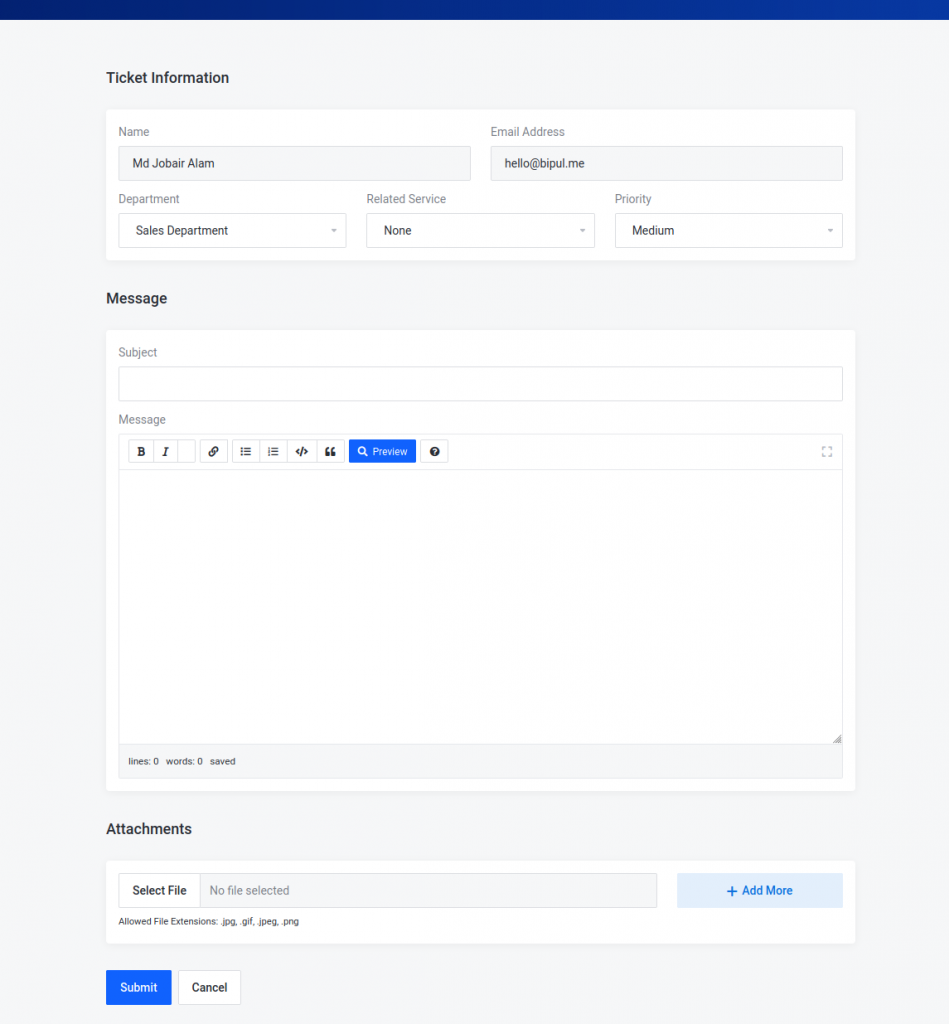 Viewing and Replying to Support Tickets :

To view already submitted ticket, go to Support menu and click on the Tickets
You will see a list of tickets that you have submitted/received till date. In this page, you can see date & time when you raised the support tickets, department, subject, status and last update time of the support tickets.
To view particular ticket, click on The Ticket ID.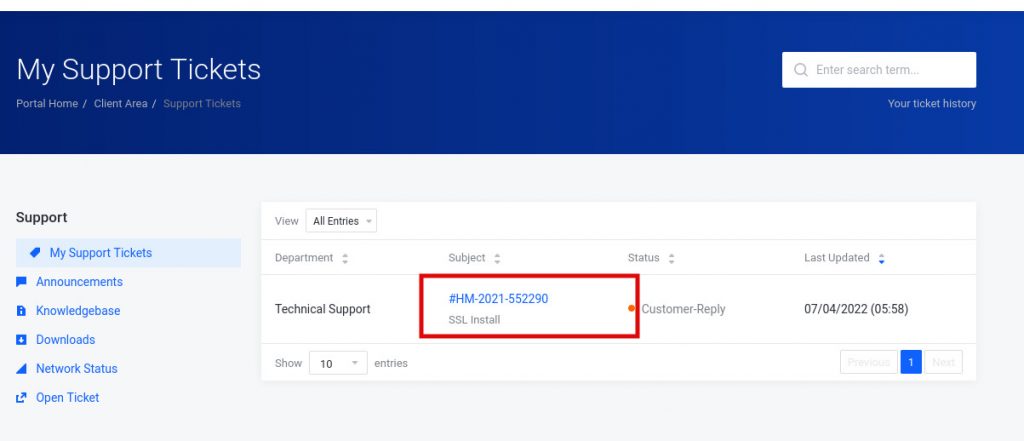 To reply, click on Reply button and write a message. You can also attach any files or images, if necessary. Click the Submit button to submit your reply.