This article describes how to change your cPanel password. This password enables you to log in to cPanel.
If you know your current password, you can change it in your cPanel >> Preferences section >> Password & Security menu:

Fill in the required fields with the Old and the New password you wish to use and hit Change Password: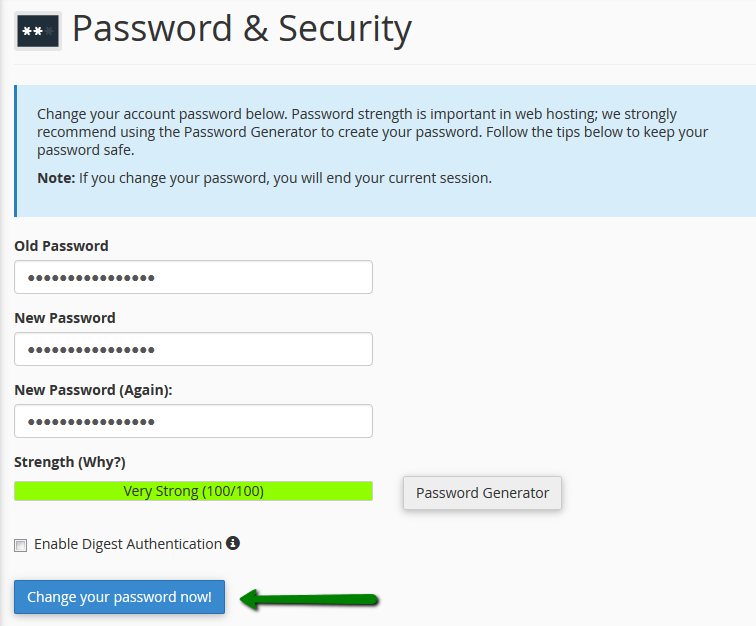 That's it!