DirectAdmin's file manager is not much different from other file managers. This file manager, much like others allows for the same utilities.
Create Files
Upload Files
Create Folders
Modify Permissions
Delete Files
To access the File Manager you would go "System Info & Files –> File Manager".

Once inside, you'll see the following view – the file manager itself
Deleting Files
In order to delete a file, we'll want to navigate to the public_html directory . You can click on public_html it to enter into that directory.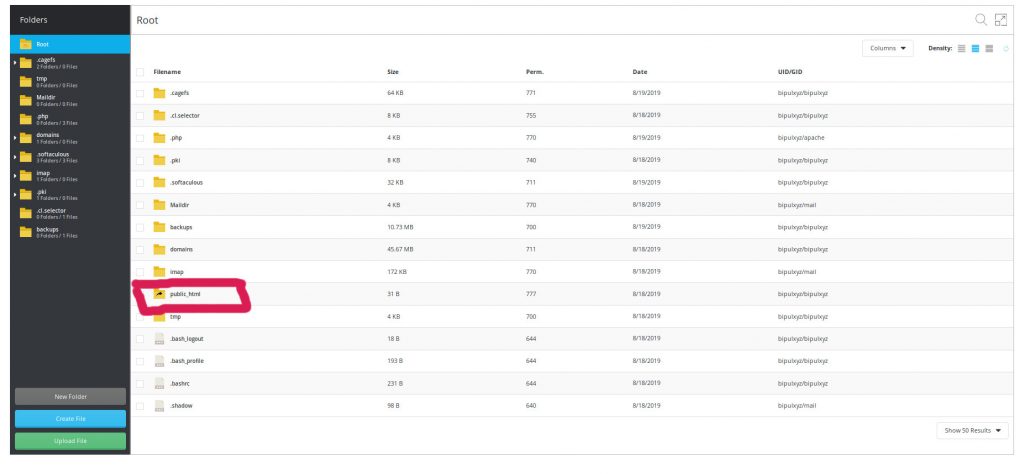 Once inside, you'll see a layout of all the files within this directory.
The folder we're going to delete is abcxyz. You'll want to ensure it's checked (green check) – when it does, you'll see a black bar appear at the top with various options. We'll use the 'delete' option to remove the file.
You'll get a confirmation request, click 'Delete' and the file will be removed.
You can also click the folder for an alternative menu with various additional options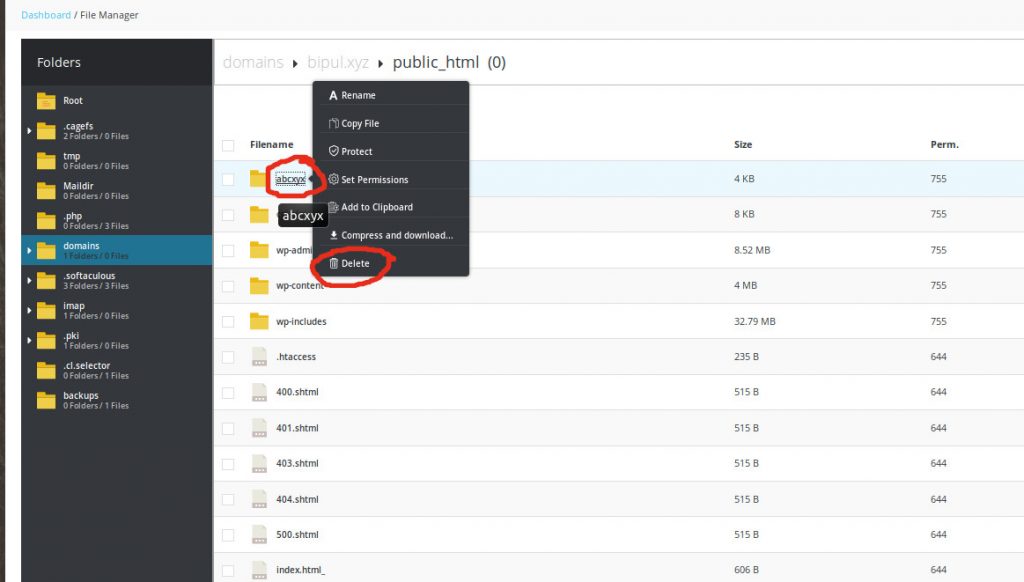 Create Folder , Create File, Upload File
You'll see that it's not much different from most file managers. You have the following options available on this screen
Create Folder
Create File
Upload File