If "DNS Management" is missing from your menu, you can place a FREE order to enable this feature.
login to your client area at https://secure.hostmight.com/clientarea.php to manage your new domain.
Once you logged in, click on Domains -> My Domains

After that, click on "Manage Domain" button against your domain name for which you want to Manage.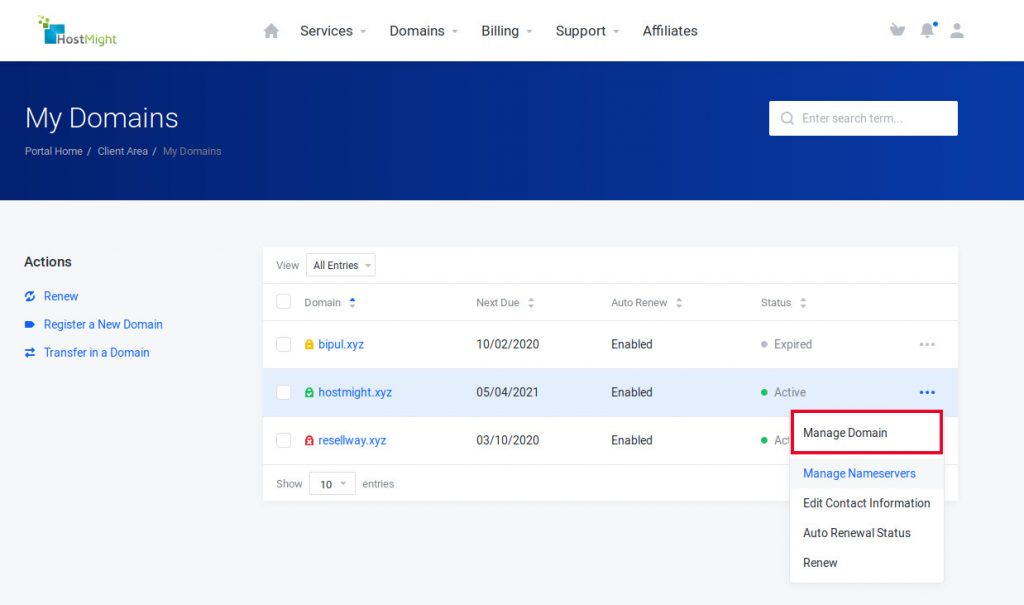 Now Click on "Addons" Tab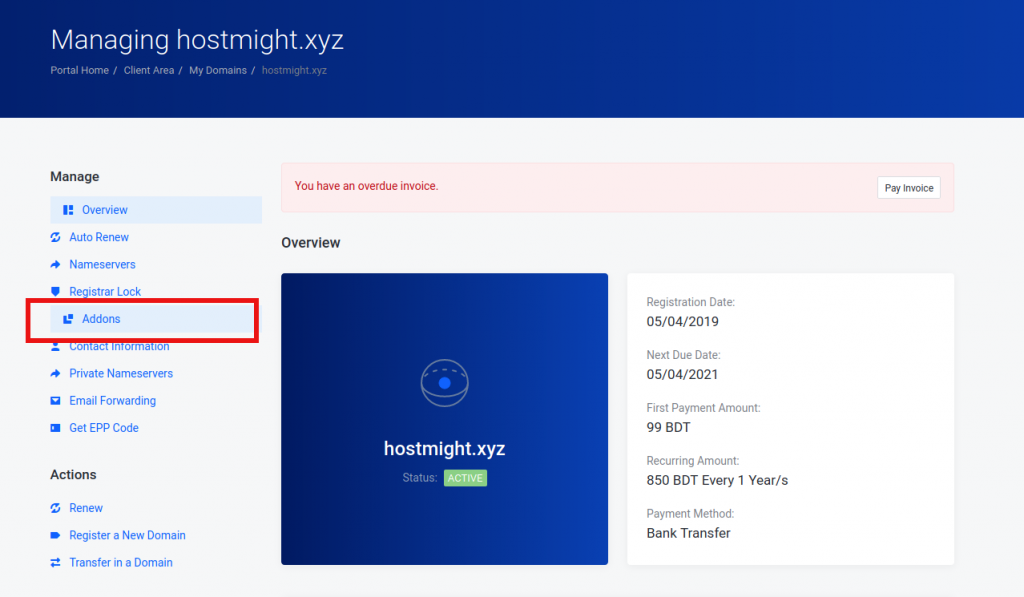 Now you will see the option " Order " Click on the button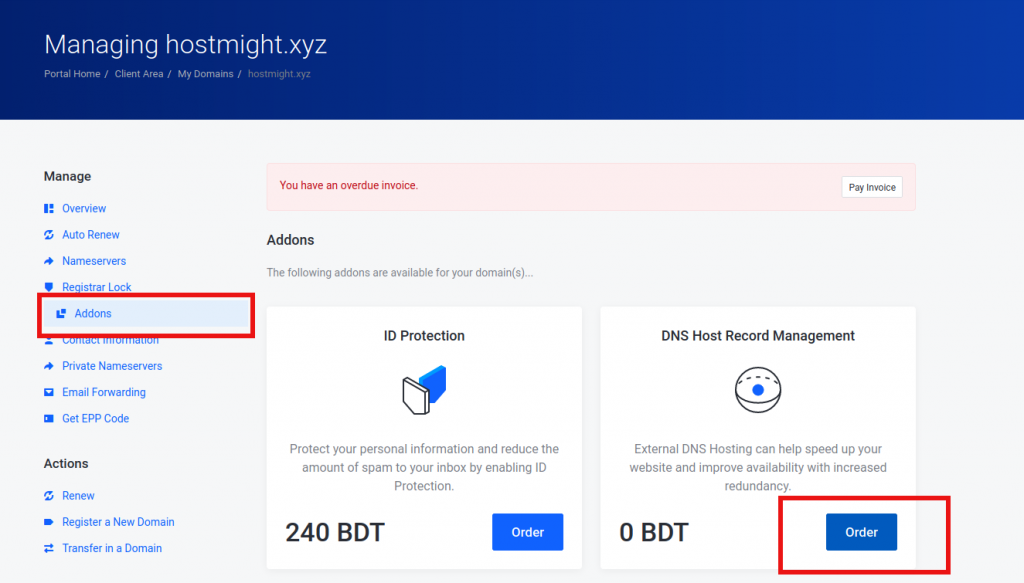 Now you will see " Buy Now for 0 BDT/Year" " Click on the button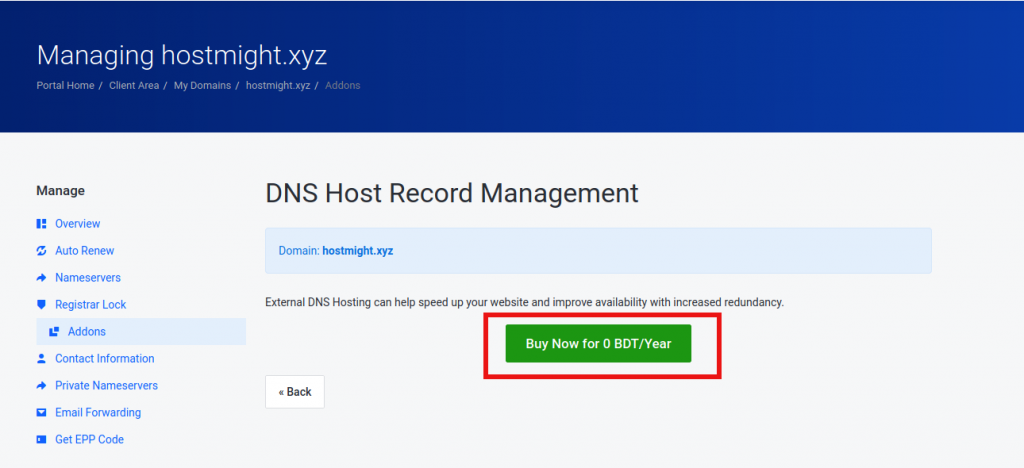 The system will generate a 0.00 invoice for you. At the bottom, click to return to the client area. DNS Management is now enabled for you.